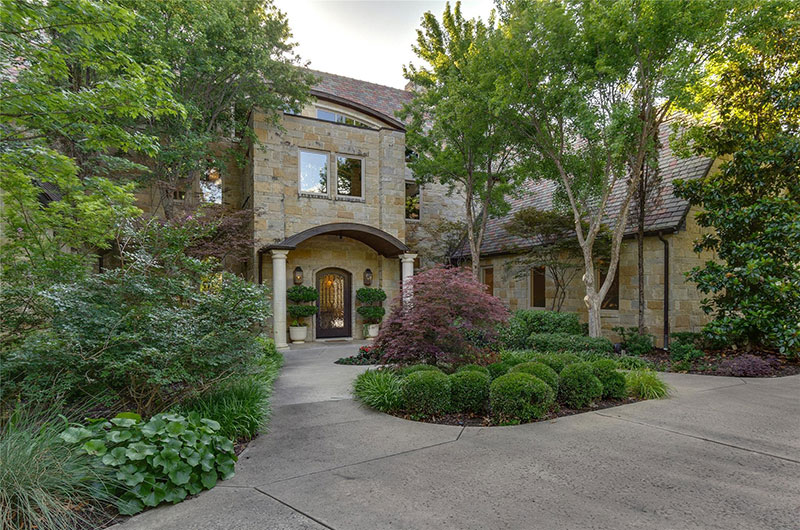 Southlake Market Trends
Southlake market trends indicate an increase of $23 (8%) in the average price per square foot over the past 6 months. The average sales price fell to $1,072,000 from $1,175,000 six months ago. The average time on market for properties in Southlake is 20 days. Buyers can expect to pay 97% of the seller's asking price.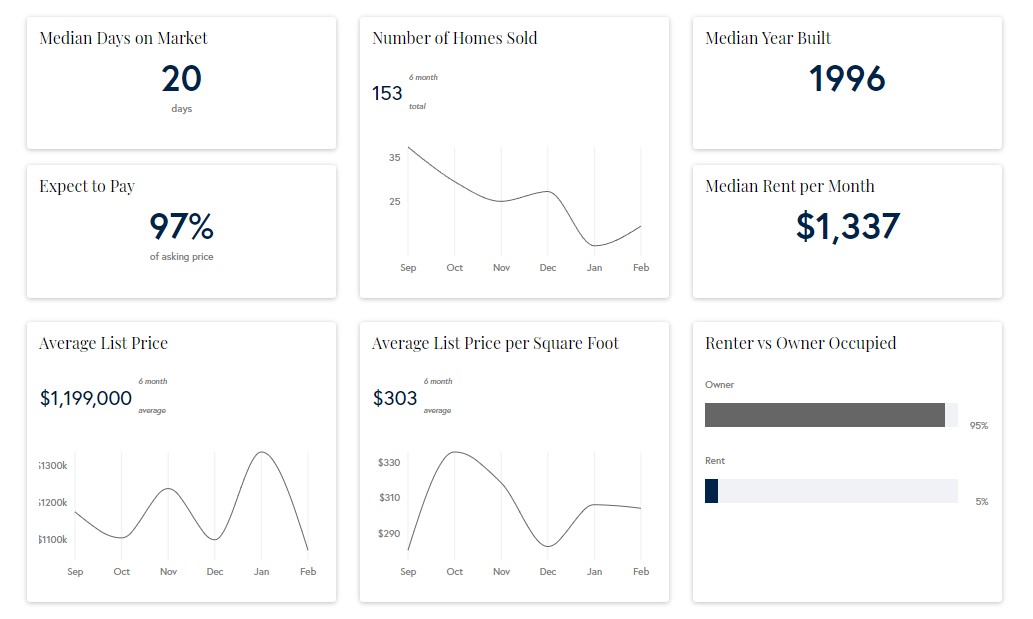 Schools Near Southlake
The following schools are within or nearby Southlake, Texas. The rating and statistics can serve as a starting point to make baseline comparisons on the right schools for your family.
Elementary Schools
PUBLIC Jack D Johnson Elementary GradesKG – 04Enrollment688
PUBLIC Carroll Elementary GradesPK – 04Enrollment638
PUBLIC Walnut Grove Elementary GradesKG – 04Enrollment684
PUBLIC Robert H Rockenbaugh Elementary GradesPK – 04Enrollment526
PUBLIC Old Union Elementary GradesPK – 04Enrollment471
PUBLIC Florence Elementary GradesKG – 04Enrollment505
PUBLIC Glenhope Elementary GradesPK – 05Enrollment502
PUBLIC Samuel Beck Elementary GradesPK – 05Enrollment806
PUBLIC Dove Elementary GradesPK – 05Enrollment391
PUBLIC Cannon Elementary GradesPK – 05Enrollment576
PUBLIC Timberline Elementary GradesPK – 05Enrollment705
PRIVATE Primrose School At Hidden Lakes GradesPK – KGEnrollment30
PRIVATE The Clariden School GradesPK – 12Enrollment88
PRIVATE Southlake Montessori GradesPK – KGEnrollment36
PRIVATE Creme De La Creme- Colleyville GradesPK – KGEnrollment36
Middle Schools
PUBLIC Carroll Middle Grades07 – 08Enrollment724
PUBLIC George Dawson Middle Grades07 – 08Enrollment661
PUBLIC Medlin Middle Grades06 – 08Enrollment1,102
PUBLIC Keller Middle Grades07 – 08Enrollment1,014
PUBLIC Cross Timbers Middle Grades06 – 08Enrollment918
PUBLIC Don T Durham Intermediate Grades05 – 06Enrollment744
Rating Unavailable
PUBLIC Eubanks Intermediate Grades05 – 06Enrollment603
PUBLIC Bear Creek Intermediate Grades05 – 06Enrollment964
High Schools
PUBLIC Iuniversity Prep Grades05 – 12 Enrollment 951
PUBLIC Keller High School Grades09 – 12 Enrollment 3,154
PUBLIC Byron Nelson High School Grades09 – 12 Enrollment 2,478
PUBLIC Grapevine High School Grades09 – 12 Enrollment 1,918
PUBLIC Carroll Senior High School Grades11 – 12 Enrollment 1,390
PUBLIC Carroll High School Grades09 – 11 Enrollment 1,396
PRIVATE Fusion Academy Slk: Southlake Grades07 – 12 Enrollment 33
PUBLIC Tarrant County J J A E P Grades10 – 12 Enrollment 6
PUBLIC Denton Creek Grades09 – 12 Enrollment 14
Southlake Demographics

42
Median Age

$223,621
Median Household Income

88%
College Educated

2%
Unemployment Rate
No one knows this area better — because the agents of Briggs Freeman Sotheby's International Realty are renowned for their insights about every neighborhood, city and suburb of North Texas. This is one special place, and below we've gathered all kinds of information about it. Read on — then talk to one of our expert agents.